Once upon a time, I was a young newlywed and I actually posted on this blog. Then, I had a big secret to keep.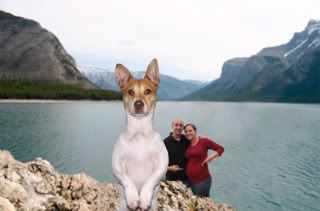 (if that picture confuses you, google photobombing squirrel. We thought is was cute, but nobody else really understood.)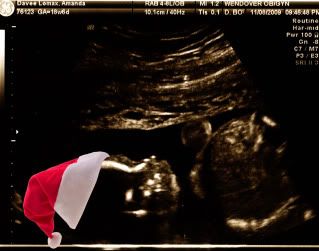 So I waited to post until it wasn't a secret anymore. Except by the time it wasn't a secret anymore, I couldn't actually blog because my husband prefers that I don't use the computer in the bathroom and that's pretty much where I spent all of my time until April 2nd, 2010. Then I met this guy.
And that's pretty much all she wrote. (literally) [By the way, the picture in that blue nightgown is about the prettiest I've ever felt. In reality, not so much. But, you try pushing a 7 lb 13 oz baby with no drugs, and you'll see that you don't feel so beautiful afterward. So, the first shower after all of that was AMAZING. Also, right after childbirth, you feel like Kate Moss. I was bending over like a mad woman driving my husband crazy saying, "look how skinny I am!" Again, in reality? Not so much.
This is Fred Monroe L*max V. We call him Monroe, but on the streets they call him Money or Cinco. Since he was born, I've been debating starting a family blog because I really prefer to keep this little corner of the internet for myself, but the grannies are all over the little guy and any way shape and form they can feast their eyes on him, they'll take.
I haven't posted in forever, but thanks to my iPhone and lots of time with a baby attached to me trying to figure out the whole nursing gig, I've been keeping up with other blogs. Blogging is weird because you feel like you know someone, but forget that you really don't. I'm trying to be better about commenting, but it still makes me feel a bit like a stalker because if you click my link you find a blog that hasn't been updated in 2 years and you think, "wow, I hope this girl hasn't quit posting because she couldn't bring her laptop to jail."
So, here's an update. It's not a promise that I'll keep going. A certain someone likes to slam the computer shut while I'm typing. But, maybe I'll try. Or maybe I won't. But, I'll keep tweeting and if you want to check me out, you'll at least know that I'm not in jail. That counts for something, right?
Here's the part where I bombard you with photos to bring you up to speed. (The grannies are going to die if they ever find out I'm posting pictures somewhere and not telling them.)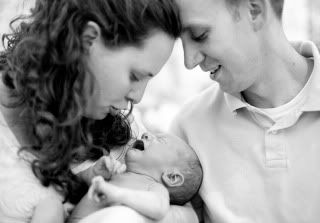 A newborn family shot
We couldn't get our act together enough to get 3 month pictures done. I'm still kicking myself for that, but here's a few from 5-6 months.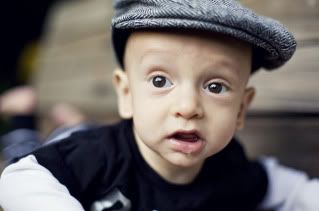 Monroe normally doesn't dress so cool, but he got these cool threads on his first trip to NYC because we were afraid he'd get jumped if he showed up in a longall.
Brothers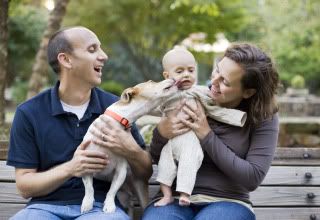 Our happy family. That's right before Jack ran off and we had to chase him around the park for 15 minutes.
9 Months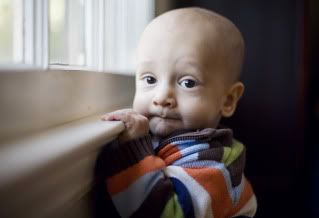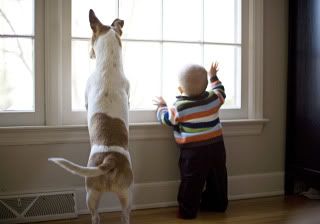 Brothers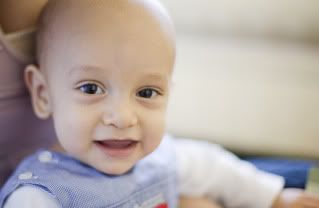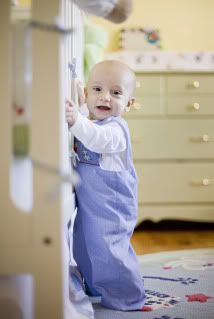 Hanging out in his room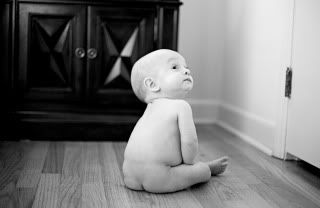 Look at that cute little tush!
One Year (How is that possible?!)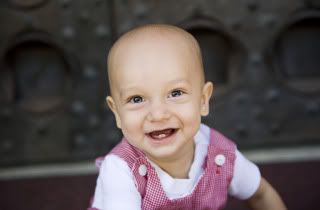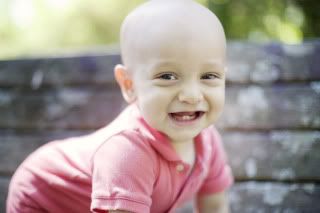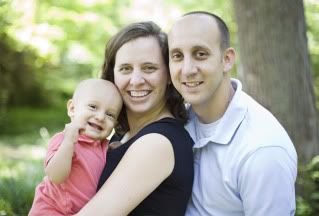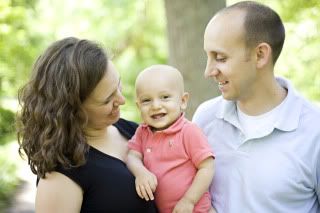 Sorry to overwhelm you with cuteness. This post probably wouldn't be as overwhelming if I knew how to arrange these pictures in a cute little grid, but I'm pretty technologically inept. It took me an hour to change my template to a free premade one. I don't even love this, but I couldn't make the one I did love actually work...and so it goes.