We finally got our honeymoon booked. Yes, that's right, we didn't have it booked until yesterday and we're leaving on Monday. Life has been a little crazy lately. We were talking about our trip yesterday and thinking how weird it is that we'll be going to Costa Rica on Monday. We're going for 9 days and we're so excited, but it doesn't even seem real because we have about 10 other HUGE life events in between now and then. Freddie's never left the country (well, he's never needed a passport before, he's been to the Bahamas once.) He said, "this is the biggest trip of my life and we're hardly even thinking about it." Crazy. But, we finally settled down and got the arrangements together and now we're really going.
Here's our honeymoon agenda.
Day one: This day is actually starting off at home with a goodbye brunch for family and out of town friends then we head to....MYRTLE BEACH. That's right, we're beginning with the perfect redneck honeymoon. Actually, we're flying on Spirit Airlines and their closest airport is Myrtle Beach. We'll leave early on Monday, so we'll head that way on Sunday afternoon. I'll be sure to funnel a beer for you all.
Days 2,3, and 4. Arenal Volcano Area: This is where we're staying: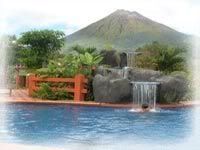 The volcano is actually active, so we're praying for a bit of lava, but just a bit. We're not quite ready for cremation.
Days 5 and 6. Los Angeles Cloud Forest: I wanted to stay in a cheap, but according to Lonely Planet, very posh spot for the money, hotel in San Ramon, a small town a few minutes down the road. But, Fred read how the owner is allowing real estate tycoons to come in and how it's ruining the charm of San Ramon and so now he's not willing to support the establishment. I think he really just wanted to stay here: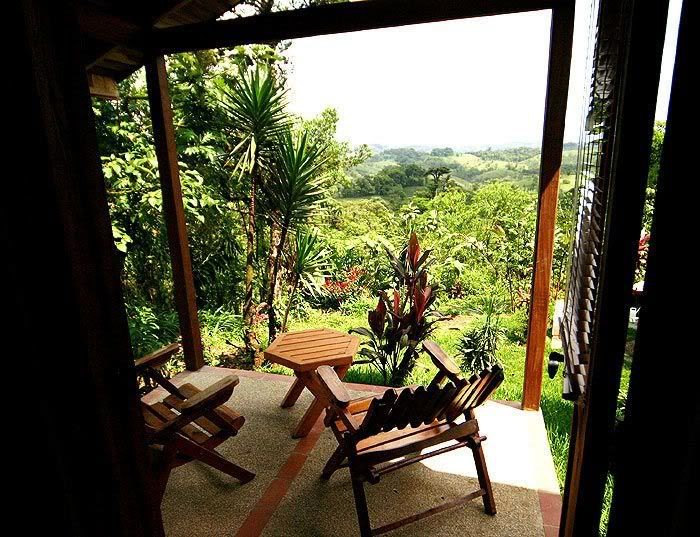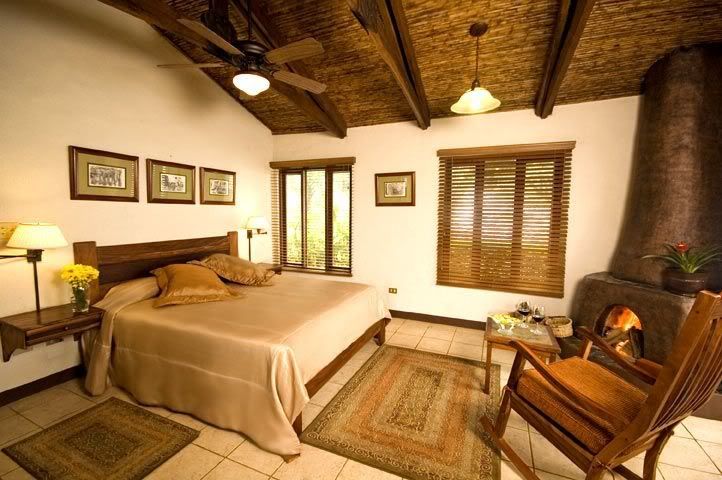 The pictures don't do it justice. This place is awesome and I won't complain because after I hang with the monkeys, I'm going to the spa!
Days 7, 8, 9, and 10. We're headed to the beach. There are apparently a lot of beachy areas and rainforesty and volcanoesque areas in Costa Rica and I think they all kind of blend together, but this beach is also near a national park that is supposed to be amazing. One of my students went there and a monkey stole her dad's cookies. I want a monkey to steal my cookies, but not all of them, so I'll be sure to bring extra. In Manuel Antonio, we're staying here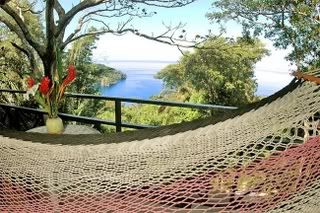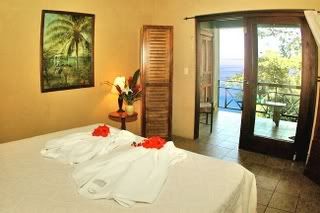 Can't wait!