Since I posted the silver, I figured I'd share the rest of our fanciness...
Our formal china-(Take note, ours is actually VERY reasonably priced for a place setting.)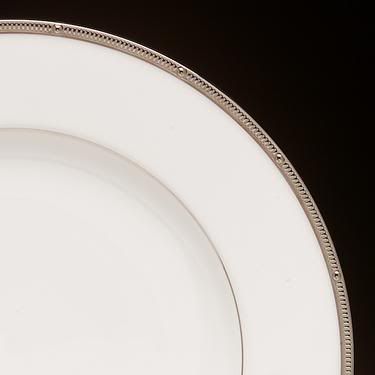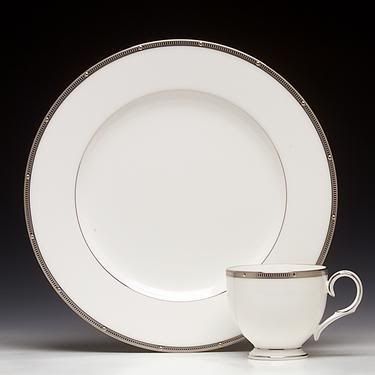 Our accent plates-Holiday and Everyday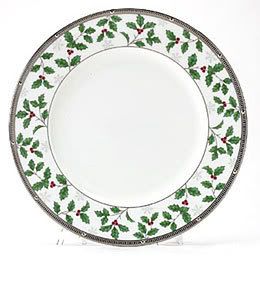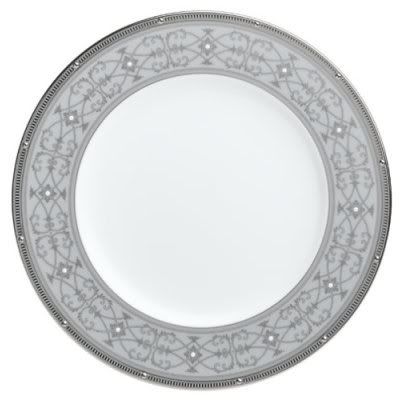 And, finally, our crystal-not sure if you can tell, but there are actually little polka dots around the rim...they look nice with the china.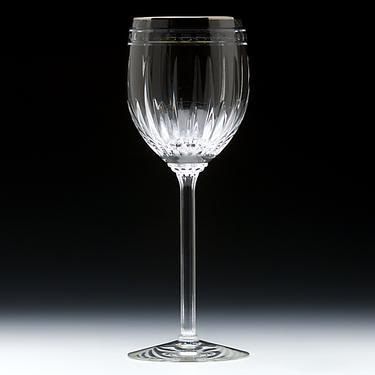 These are all supposedly "fancy" items, but who can say what you'll want when you're an old lady? This is the only time I get to make a huge gift list just for ME--oh yeah, him too ;) And, all of my stuff seems to always be on sale!
**Edit**
I put it in the title, but forgot it in the post...and I know you all can't stand it any longer. The stainless flatware, because it will be forty years before we have any silver, and while I'm trying to lose weight, a girl's gotta eat!